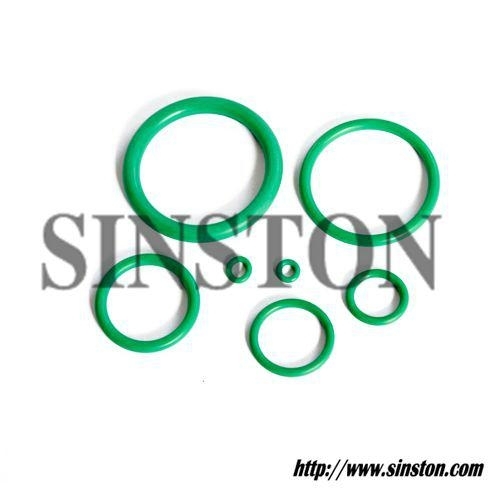 SINSTON ZR-GO4600 Rubber O ring
Description:
We stocks and sells o-rings for all types of static and dynamic applications. O-rings are available in both metric and standard sizes. O-rings are available in viton, nitrile, EPDM, PTFE, neoprene, Parker Parofluor, epichlorohydrin, butyl, silicone, and PTFE backup (rings). We also sells quad rings, O-ring cords, square-cut O-rings, and vulcanized O-rings for any and all types of non-standard sizes. Splicing kits and O-ring measuring cones and tapes are available. Parofluor O-rings are used in high-temperature applications and are resistant to most media.
Extruded and molded rubber parts are available through Macroseal, in an endless variety of designs and compounds. Simple square or rectangular designs, with or without pressure-sensitive adhesive peel-off backings, to complicated computer-generated profiles, are always sold or stocked at SINSTON. Whether the requirement is for servicing high temperatures or high pressure applications, soft and recoverable sponge for door applications, silicone or viton for harsher environments, the staff of SINSTON can provide technical assistance and quick quotations with competitive pricing.

Much as pliable rubber parts are molded or extruded, harder materials such as PTFE can be machined to close tolerances. The most common of machined PTFE materials would be virgin PTFE or glass-filled PTFE; Many other customized fillers are available for these machined PTFE parts, including graphite, Peek, Ryton, fiberglass, molybdenum disulfide, nylon. These products are almost always made to order.
The kits, FPC-O-ring, Oil seals, rubber rope, rubber strip, rubber foam, Pump & valve rubber, and various rubber parts are requested too. Which are mainly used in hot-water heating & sanitary and bathing condition, electron and electric appliances, hardware and machinery, hydraulic & pneumatic, vehicle & motorcycle, automotive, etc.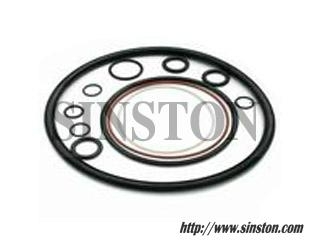 SINSTON ZR-G4600 Rubber Gasket
DESCRIPTION:
We can offer you various non-metallic flat gaskets, made from Asbestos, non-asbestos, Graphite, reinforced graphite, PTFE, improved PTFE, mica, and various rubber sheets etc.
They are used in a large number by various industries and in a variety of applications. Available are standard and nonstandard gasket design.
Non-standard means gaskets can be optional shapes and dimensions according to customer design or sample.

MATERIALS & APPLICATION:

Above Pressure & Temperature only for your reference, more specifications, please see to our data sheets or contact our engineers.
More non-metallic gasket sheets with brands Klinger, Garlock, Valqua, Gore, Temac etc in stock.
Other special materials, Braided cloth or tape with materials Glassfiber, asbestos and ceramic are also can be made into various gaskets.
Style
 
Material
 
Pressure
Mpa
 
Tempt.
C
 
Rubber
 

NBR, SBR, CR, EPDM,VITON , Silicone
 
2.0
 
120
 
Cork
 

Cork, Cork Rubber
 
2.0
 
150
 
Asbestos-rubber CAF
 

Asbestos Rubber Sheet, Reinforced Asbestos
 
2.0
 
450
 
Oil-resisting Asb
 

Oil Resistant Asbestos rubber Sheet
 
2.0
 
300
 
Acid-Resisting Asb
 

Acid Resistant Asbestos rubber Sheet
 
2.0
 
250
 
Mica
 

Soft Golden Mica, Hard Mica Sheet
 
2.0~5.0
 
650
 
Non-asbestos/NCAF
 

Non-asbestos Sheet
 
2.0~5.0
 
300
 
Oil-resisting NCAF
 

Oil Resistant Non-Asbestos rubber Sheet
 
2.0~5.0
 
300
 
PTFE
 

PTFE, Teflon
 
2.0~5.0
 
250
 
Graphite
 

Graphite, Reinforced Graphite Sheet
 
5.0~11.0
 
500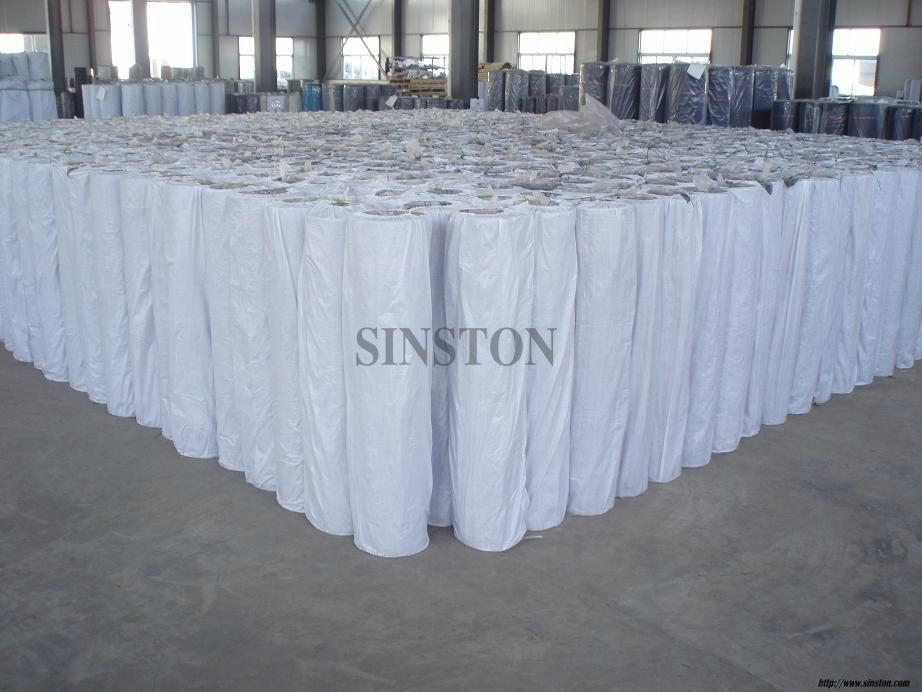 SINSTON ZR-16 Rubber Sheet
Description: Rubber sheets are manufactured for your different requirements such as oil-resisting, acid and alkali-resisting, cold and heat-resisting, insulation, anti-seismic etc. They can cut into various gaskets, used in chemicals, elections, fire-resisting and food. They also can be used as sealer, buffer rubber ring, rubber mat, sealing strip and for the decoration of flights of step and ground of hotel, port boats and ships, vehicles etc.

 
Main Specification:
| | | | | | | | |
| --- | --- | --- | --- | --- | --- | --- | --- |
| Style | Products | Color | g/cm3 | Hardness sh | Elongation % | Tensile strength | Temp ℃ |
| ZR-16BR | Black rubber sheet | Black | 1.6 | 70±5 | 250 | 3.0Mpa | -5~+50 |
| ZR-16RC | Black rubber sheet with cloth insert | Black | 1.6 | 70±5 | 220 | 4.0Mpa | -5~+50 |
| ZR-16NBR | Nitrile rubber sheet | Black | 1.5 | 65±5 | 280 | 5.0Mpa | -10~+90 |
| ZR-16SBR | Styrene-butadiene rubber sheet | Black/red | 1.5 | 65±5 | 300 | 4.5Mpa | -10~+90 |
| ZR-16CR | Neoprene rubber sheet | Black | 1.5 | 60±5 | 300 | 4.5Mpa | -10~+90 |
| ZR-16EPDM | Ethylene propylenediene rubber sheet | Black | 1.4 | 65±5 | 300 | 8.0Mpa | -20~ +120 |
| ZR-16SC | Silicone rubber sheet | White | 1.2 | 50±5 | 400 | 8.0Mpa | -30~ +180 |
| ZR-16VITON | Fluorine rubber sheet | Black | 2.0 | 70±5 | 350 | 8.0Mpa | -50~ +250 |
| ZR-16RO | Oil-resisting rubber sheet | Black | 1.5 | 65±5 | 280 | 5.0Mpa | -10~+60 |
| ZR-16RCH | Cold & heat-resisting rubber sheet | Black | 1.6 | 65±5 | 280 | 4.5Mpa | -20~ +120 |
| ZR-16RAA | Acid & alkali-resisting rubber sheet | Black | 1.6 | 65±5 | 280 | 4.5Mpa | -10~+80 |
| ZR-16RI | Insulating rubber sheet | Black | 1.5 | 65±5 | 300 | 5.0Mpa | -10~+80 |
| ZR-16RFI | Fire-resistance rubber sheet | Black | 1.7 | 65±5 | 280 | 4.5Mpa | -5~+60 |
| ZR-16FR | Food grade rubber sheet | Red/white | 1.6 | 60±5 | 300 | 6.0Mpa | -5~+50 |
Width: 1000mm,1200mm,1500mm,2000mm,Length on request,
Normal: 50kg/roll,Thickness:1~60mm;
Each rubber sheet can be reinforced with fabric cloth,thickness≥1.5mm;